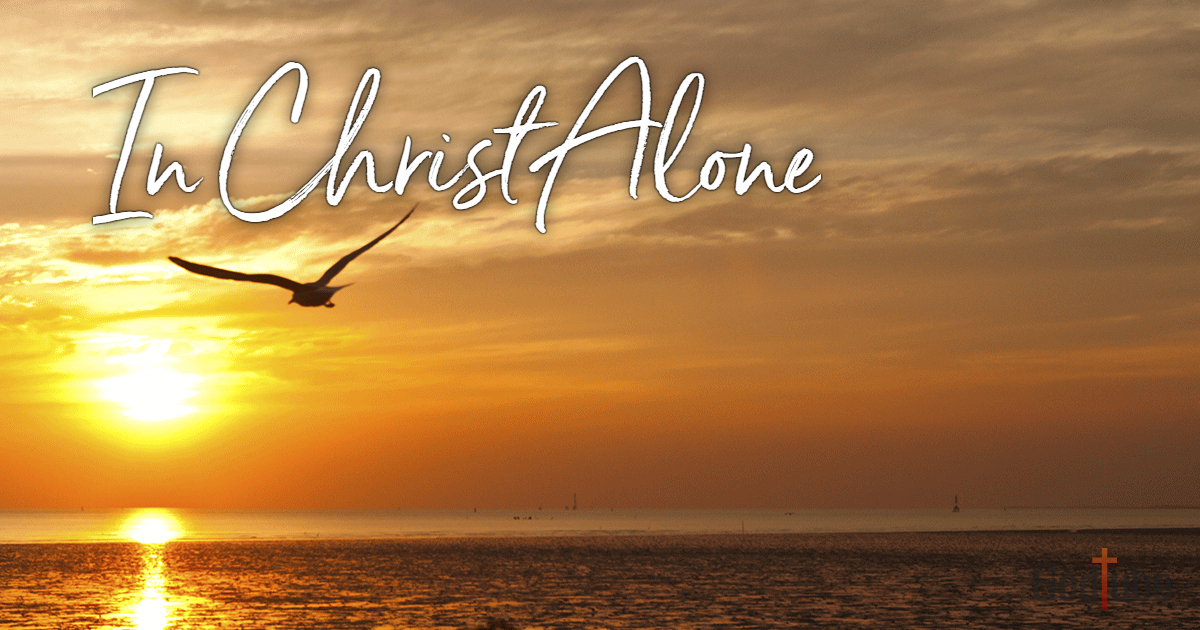 In Christ alone my hope is found,
He is my light, my strength, my song;
This Cornerstone, this solid Ground,
Firm through the fiercest drought and storm…
Throughout my life I have expressed my faith in many different forms – in story, drama, music, writing, humour… in many different places – churches, homes, beaches, fields, pubs… to many different people… congregations, crowds, children, friends, strangers…
But the essence, the foundation of my faith, is Jesus Christ. In Him I find hope, love, peace comfort and strength. In Christ Alone…
In Christ alone! – who took on flesh,
Fullness of God in helpless babe.
This gift of love and righteousness,
Scorned by the ones He came to save:…
It is in the old story of the God-man, born as a baby, his unique life of teaching, healing and doing good, replacing the love of power with the power of love, rejected by men, suffering and crucified.
Above all it is the Easter story of resurrection, of life from death, hope from despair, victory from defeat. that makes this Jesus supremely powerful, and transformational today. In Christ Alone…
There in the ground His body lay,
Light of the world by darkness slain:
Then bursting forth in glorious day
Up from the grave He rose again!…
I was brought up to believe that faith was central; what and who I believed, how I believed it; 'the just shall live by faith'.
I have met many Christians who emphasise feelings – they want to experience the peace of God, the presence of Jesus and the power of the Holy Spirit.
For me today the fact is that, however sure I am of what I believe, however I feel, whatever I experience… in this mixture of contradictions, insecurities and beauty that is me… whatever 'it' is… It's In Christ Alone.
No guilt in life, no fear in death,
This is the power of Christ in me;
From life's first cry to final breath,
Jesus commands my destiny…