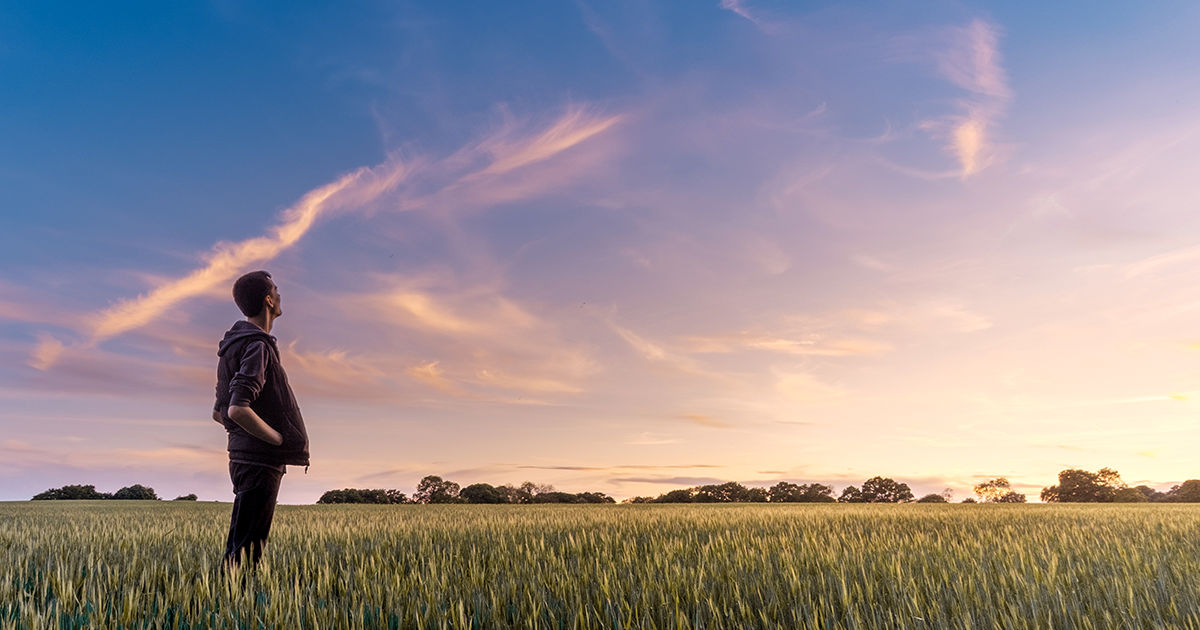 There is a higher throne
Than all this world has known
Where faithful ones from every tongue
Will one day come.
Before the Son we'll stand
Made faultless through the Lamb;
Believing hearts find promised grace—
Salvation comes.
As a child I was taught that if you give your life to Jesus then you will go to heaven. I embraced this simple truth gladly.
As I got older I found that Christians disagreed about the details… heaven's location, conditions of entry, what happens there, what the alternative looked like… Discussion seemed either unimportant or bonkers.
Heaven became jokes about Peter, pearly gates, exclusive groups of Christians who think they have sole access, and what activities constitute 'heaven'.
Over this last year friends and family members have died; death has seemed more imminent. Both faith and intellect have been challenged.
Hear heaven's voices sing;
Their thunderous anthem rings
Through emerald courts and sapphire skies
Their praises rise.
All glory, wisdom, power,
Strength, thanks, and honour are
To God our King, who reigns on high
Forevermore.
I'm content…
…to trust a good God, who's bigger and more powerful than my tiny mind.
…that Jesus, by his life, death and resurrection is 'the way, the truth and the life'.
…that there's much that I don't understand; heaven can only be described in pictures.
Musing… Heaven is a place of:
Resolution – Life's drama will end happily with all unanswered questions resolved.
Restoration – all pain, fear and disappointment will end; all will be good and right.
Realignment – life's injustices will be replaced with truth, justice and freedom.
Reunion – We will be together with others in unity, love, joy and peace
This great Keith and Kristyn Getty song expresses it well:
And there we'll find our home
Our life before the throne;
We'll honour Him in perfect song
Where we belong.
He'll wipe each tear-stained eye
As thirst and hunger die
The Lamb becomes our Shepherd King;
We'll reign with Him.