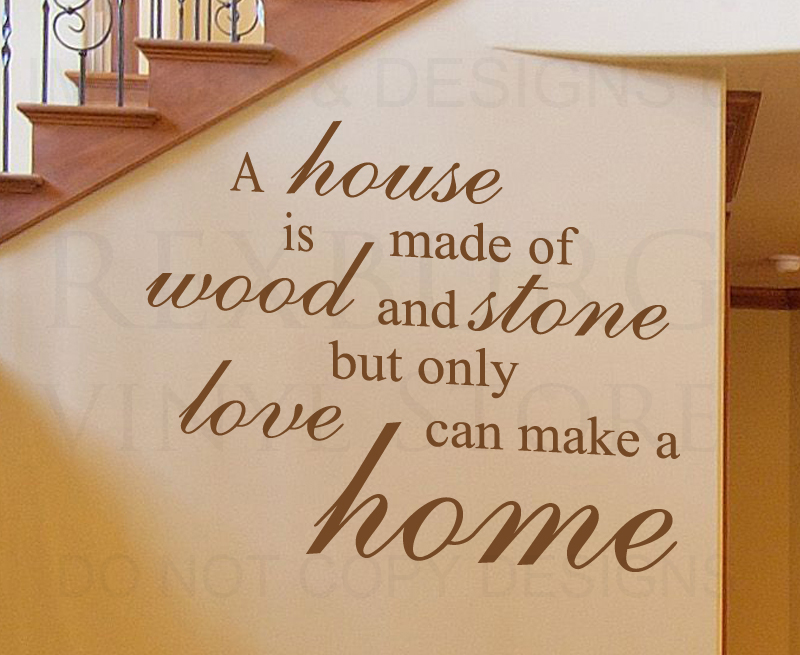 In church we're told: 'The church is not the building; it's the people.' In school I'd say: 'This school is not the building; it's the people.' I don't know what my medical friends would say about 'hospital'…
Church and school don't having separate words for 'building' and 'people'; this can cause confusion or ambiguity. However… house and home are separate words… house is building; home is people…
We've lived in our current house for 35 years. There have been one or two minor alterations – kitchen, bathroom, conservatory… the structure of the house is the same.
Over those 35 years our home has changed – young children have grown up, moved out, set up their own homes; we've grown older and retired from paid employment, our friends have changed…
Elaine Storkey describes 'home' like this: '…'home' is linked with identity and belonging. It is where life events take place that help to shape who we are, where we put down roots with people we love and who nurture us. A good home is where we learn wisdom and truth, develop self-confidence and values, and form strong relationships.'
We're getting to know several people who have recently moved to Lowestoft. They're living in a new house, a new location; they're creating a new home – new friends, new identities, new sources of security. Moving house is a single action; setting up a home is a process…
I've recently had conversations with friends about potential changes this year to health, family, work, new hobbies, intentions… some changes are planned, some anticipated but out of their control… their homes will change.
Musing…
…As I get older change is harder… I don't want my 'home' to change… Reading my Bible… Abraham was 75, Moses 80 and Jacob 130 when they left their homes!
…To reach somewhere new you have to leave where you are…
…We used to sing 'This world is not my home, I'm just a-passing through'. Christians talk of their 'heavenly home'…