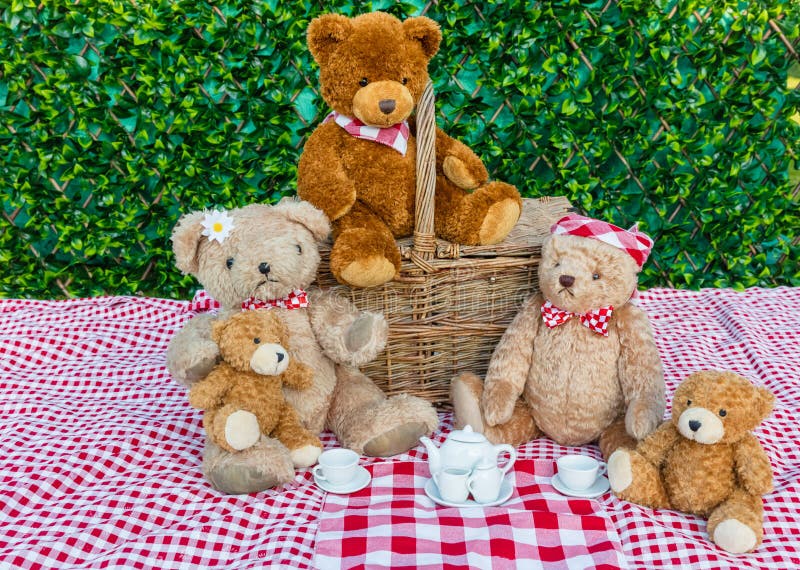 I'm amused when a joke has to be explained.
Like the two teddy-bears with the wonky eyes – one called Gladly and the other Isaiah.
…the first referring[MS1] to the line from the old hymn 'Gladly my cross I'd bear', and the second 'because one eye's higher than the other'. Explaining the play on words, Jesus' teaching, Old Testament prophets or optically disadvantaged teddies makes it more funny than the original well-worn joke.
Today, July 10th, is Teddy-Bear Picnic Day. In Canada, the United States, Australia and some parts of Europe adults and children will take their teddies for a picnic…
Theodore Roosevelt is apparently responsible for teddy-bears; the first ones were made in 1903; the song 'Teddy Bears Picnic written in 1907… and teddy bear collectors are called arctophiles.
In 2010 Travelodge, inspired by 75,000 teddy-bears left in Travelodge rooms over a 12 month period, discovered 51% off Britons still own a childhood teddy bear and 25% take them on trips.
Last weekend The Sun on Sunday revealed that 17% of British men (3.5million) still have their childhood teddy; men from London are most likely to take a teddy to bed… 31%…
Psychologist Emma Kelly says that teddies: '…are a connector with childhood that is often symbolic of a time free of responsibility… they offer psychological anchors which can help as stress-reducers and soothers…'
…Musing on '…the Lord has anointed me to preach good news to the poor. He has sent me to bind up the broken hearted, to proclaim freedom for the captives and release from darkness for prisoners…' (Isaiah… the teddy with wonky eyes… 61:1)
Some say that God's like a giant teddy-bear, a security blanket, an imaginary friend who gives psychological support but isn't real… For me there is reality; the poor do enjoy good news, broken hearts are mended, those in captivity to their fears and failures are freed, those living in their dark prison are released….
---