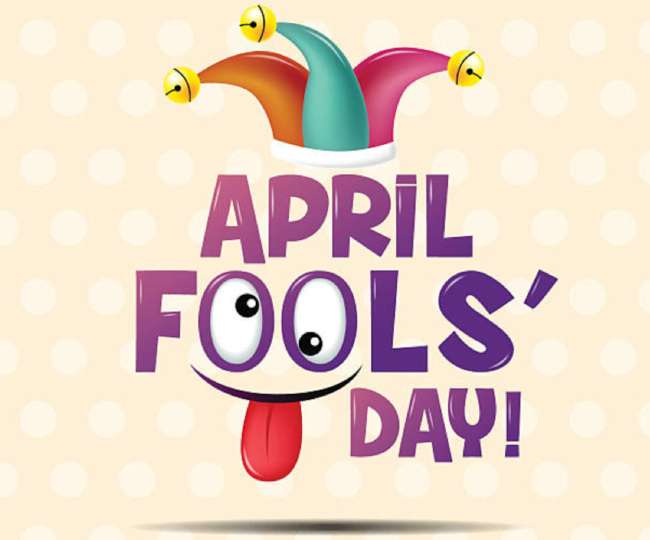 I have happy memories of April 1st in school. Children trying to catch out teachers, teachers sending children for striped paint or a left-handed paint brush.
In a maths lesson involving weighing activities I sent a particularly irritating young man to Mr Dodds, the science teacher for a long weight that we 'needed'. He came back 20 minutes later. Mr Dodds made sure he had a long wait.
Yesterday I told of Annie's mouse, brought in by the cat, that had escaped in her house. Mouse still hasn't been found or caught. I like to think of him sniggering behind the wardrobe saying, 'April Fool'.
'Fools' in the Middle Ages were itinerant performers, entertaining with acrobatics, juggling, songs, stories and jokes.
'The Fool' occurs in many Shakespearean plays, sometimes as light relief. More often he cuts through complex, serious drama, commenting on events, fearlessly speaking the truth and presenting a real, understandable world that the audience can relate to.
Jesus has been portrayed in various guises – friend, judge, outlaw, mystic, poet, teacher, healer… Each gives a different aspect of his character and mission.
One old picture is Jesus the fool, jester or harlequin. Coming in greasepaint and halo he fearlessly but gently portrays truth, touching consciences and souls in ways that other images cannot.
St Paul said: 'The foolishness of God is wiser than men's wisdom…' and 'We are fools for Christ'.
The musical 'Godspell' portrays Jesus as a clown. His followers become clowns with him; he teaches in an accessible, understandable way through drama, song and humour.
Today is Maundy Thursday. Many Christians will remember Jesus' final hours with his disciples, the 'Last Supper', his arrest…
At this point in Godspell Jesus and his followers often remove their clown make-up. They are no longer playing a character. This Jesus, the man, has become a fool to enable his fool-followers to understand serious truth in a deeper way.