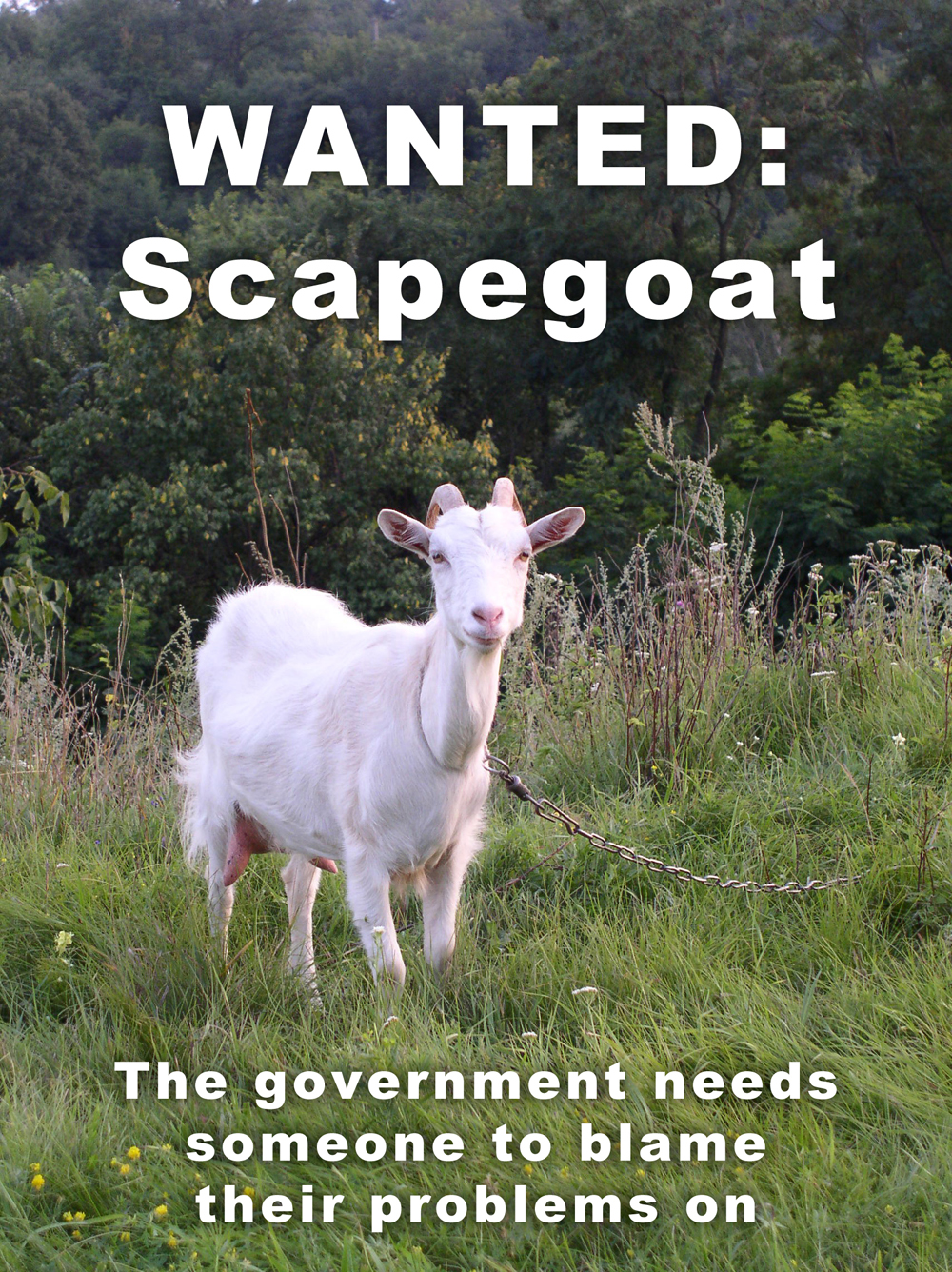 People have always had an inbuilt tendency to blame others.
The first story in the Bible is of a man who blamed a woman, a woman who blamed a snake, and, as the old joke goes, the snake didn't have a leg to stand on!
This morning I read the ancient regulations for 'the scapegoat' in Leviticus 16… Two goats were selected. One was sacrificed, and the other, the scapegoat, was released into the desert, carrying all of the sins of the people.
Two 17th Century examples:
Witches were blamed for a lot. The Lowestoft Witch Trials in 1662 found two elderly women guilty of witchcraft – one was blamed for cursing a child and making them ill.
Today… we want someone to blame for the pandemic – the Chinese, Boris and his government, those who 'don't keep the rules'…
Catholics were also blamed… A monument to the 1666 Great Fire of London included the following inscription: 'Here by permission of heaven, hell broke loose upon this protestant city… the most dreadful Burning of this City; begun and carried on by the treachery and malice of the Popish faction…'
Today… it's sometimes convenient to blame Muslims, immigrants, young people, politicians…
And for myself:
I excuse bad behaviour or unkind words… 'I wasn't being myself'… 'I was having a bad day'… I blame others if a relationship has broken down, if bad decisions are made, if I'm upset or slighted.
Sometimes it would be convenient if I could find some random goat to carry my failings and frustrations.
I remember the words of Paul regarding myself: 'Do not think of yourself more highly than you ought, but rather think of yourself with sober judgement…'
..and regarding my view of others: 'Honour one another above yourselves…Bless those who persecute you…Live in harmony with one another…'
If with God's help I can live to those standards I won't need that goat.