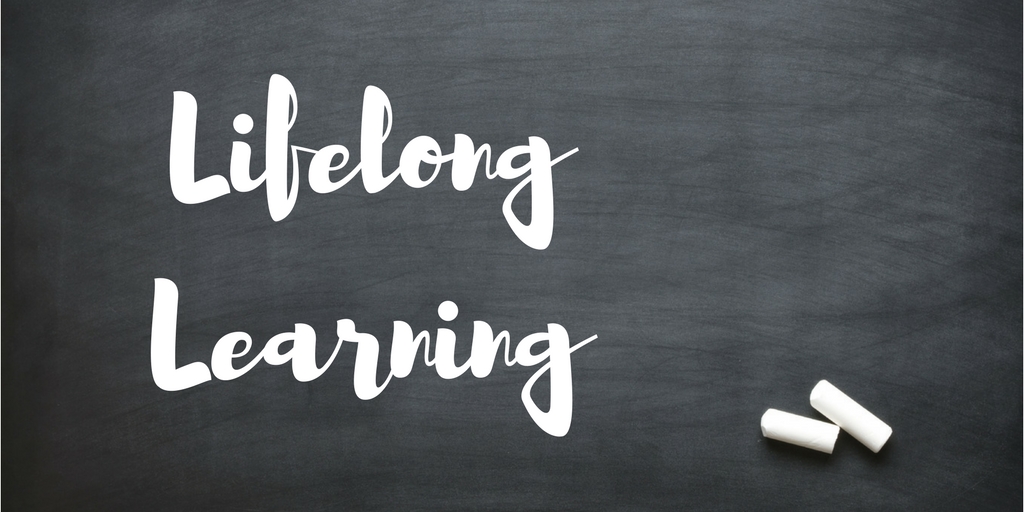 It's funny how conversations repeat themselves. In the last week I've spoken to three different people who explained how recently they've taken up painting. After my 'Is it all magnolia?' and 'Did you have a B&Q colour chart?' I realised they were serious…
Bruce showed me the water colour trees he has been practicing, Eric described going to Norwich to learn how to paint in oils; Julia has been using acrylics… the conversation with Julia continued… discussing 'lifelong learning'… we all need to keep our minds and bodies active… learning new things.
I recalled my teaching days – the emphasis on 'lifelong learning' – teaching children to learn to learn… both the motivation and the skills… developing their enquiring nature – learning about dinosaurs, the solar system, life in Egypt…
Whereas many in my generation would have one trade or job for life today's youngsters will need to retrain and constantly learn new skills for work, for life…
It's not just about reading, writing and arithmetic… children learn to walk, talk, ride a bike, swim, make friendships, become independent, form opinions, make decisions…
Musing on some of yesterday's conversations…
Friends are learning how to: …manage their medical condition, a family crisis… be good parents and grandparents… work with social services and teachers… understand their faith/health/husband/wife/children better… determine their next career move…
Musing on my faith…
…about my teacher… Jesus: 'Come to me, all you who are weary and burdened and I will give you rest. Take my yoke upon you and learn from me, for I am gentle and humble in heart…'
…about my learning…Paul: 'I have learned the secret of being content in any and every situation…'
Just Musing…
I like lists – so that I can tick off things I've done. Lifelong learning provides a never- ending list of things to do, lessons to learn, goals to achieve… It's as if I am always wearing 'L' plates… I'll never pass my test… that's OK – I'm pleased to be a lifelong learner.