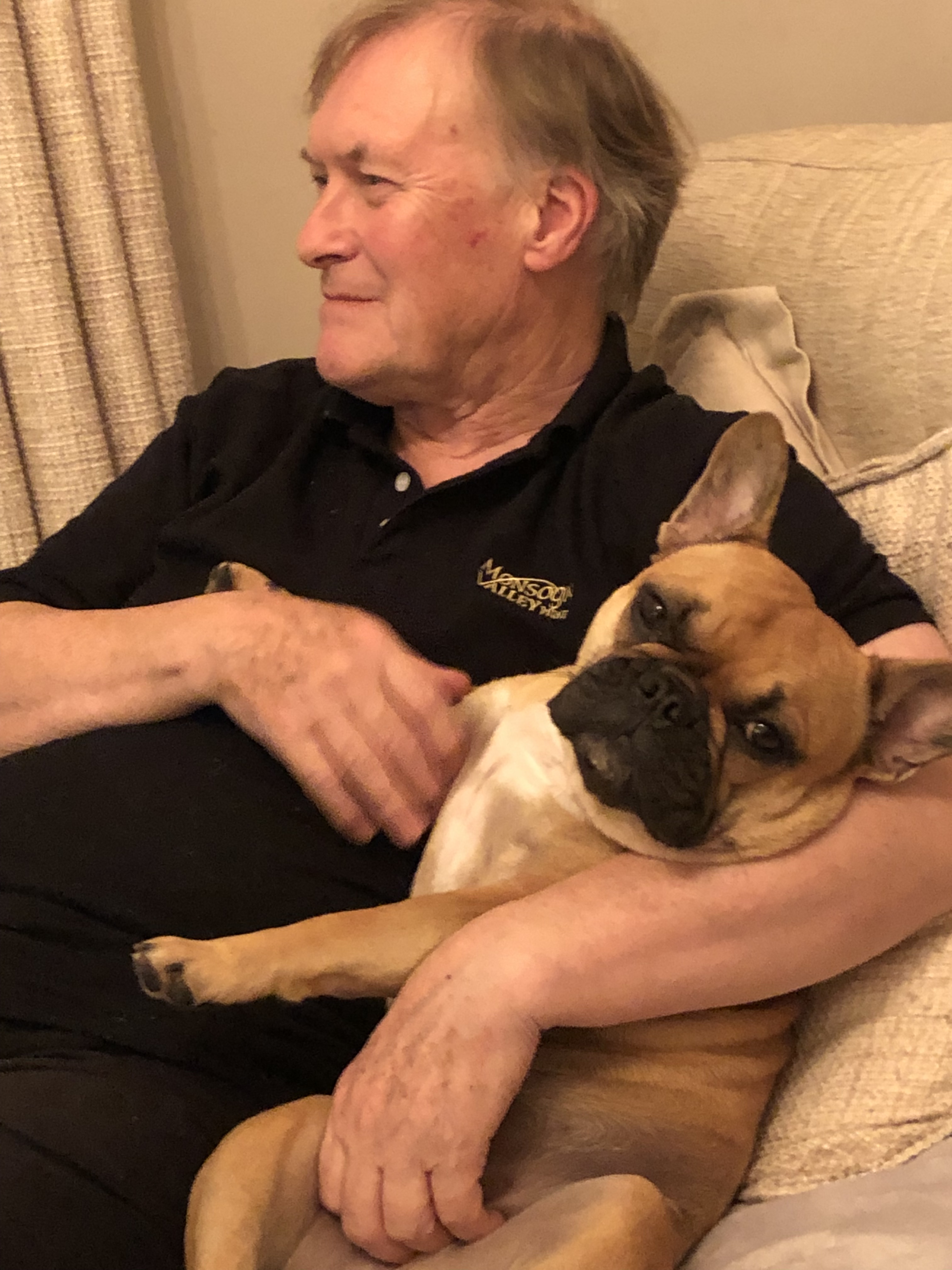 Yesterday's news seemed to be dominated by bad news… terrible floods in Cumbria, stabbings in Norwich, young women anxious about their drinks being spiked by unscrupulous men…
There were people with financial worries – the rising price of fuel, the anticipated results of this week's budget on their families and businesses… and continuing worry about the ongoing effects of covid…
My personal conversations were about dementia, cancer, covid, isolation, anxiety-inducing daughters, epileptic seizures, hospital scans…
Amongst all of that there was the announcement that Vivienne is the 'Westminster Dog of the Year'.
Sir David Amess had entered his French Bulldog, Vivienne, into the contest months before he was killed while holding a constituency surgery on 15 October.
Sir David said that Vivienne '…lifted my spirits because she is always happy to see me and she makes me smile. Every time I go into the room, Vivian throws herself at me, lying on her back with her legs in the air to tickle. But before that, she always brings a toy, so she has a generous, giving nature.'
Vivienne takes us from sadness, sickness and problems to happiness, joy and generosity. The balance of life somehow is redressed; life is put back into perspective.
We all need a Vivienne.
Musing on Jesus' words about mustard seeds – small, insignificant, unnoticed – but when planted it can become a big tree.
The big stuff in life can be all-consuming – finances, health, family needs, disappointments…
I lose sight of the mustard seeds, the Vivienne's – the small but significant experiences of nature, people, goodness that put everything else into perspective…
The walk in the park, the falling autumn leaves, the waves on the sea-shore, the conversation with the close friend that knows you, the chaffinch on the bird-feeder, the dearly-loved pet, the prayer in an empty church…
It's there, with my Vivienne, that I rediscover balance, sanity, faith, hope, love, joy peace, my God…
We all need a Vivienne.