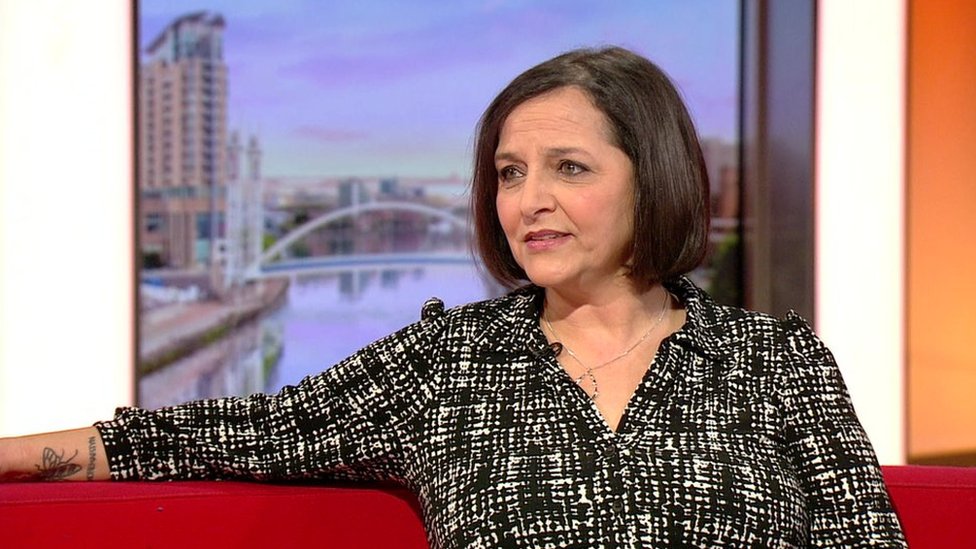 The doorbell rang at 7.50 yesterday morning. It was Jason from 'Dirtbusters'. He'd come to clean our grubby three-piece suite. Jason was grumpy. He'd turned up for a 7.00 job to be told that he wasn't required. Grumpy Jason, grubby suite…
I mused on King David's prayer… 'Cleanse me with hyssop, and I shall be clean; wash me and I shall be whiter than snow.' Ancient Dirtbusters! …My need for mental and spiritual dirtbusting…
Jason repeated the cleaning process 6 times: 'It's because this fabric is so absorbent; it soaks up the dirt!'
I mused on children I'd taught… those who absorbed random facts about dinosaurs or the planetary system; two boys who could act out all of the 'Mony Python' sketches. Children who'd absorbed kindness, thoughtfulness, courage… Children who'd absorbed anger, violence, selfishness… they'd soaked up the dirt.
I like the idea of 'absorbent children'.
Figen Murray's son Martyn was killed in the 2017 Manchester Arena bombing that killed 23 and injured 139. Figen's grief was immeasurable, she loved and missed her son,
A month after the killings Figen went on national television saying that she forgave Martyn's killer. She researched and tried to understand terrorists, concluding that terrorists aren't born killers; through the radicalisation process they absorb violence, anger, hatred…
She was determined. She would not absorb that anger and hatred herself. She would use her experience for good: 'You sent all this to kill my son… and I will turn it into love.'
Broadcaster Dan Walker, interviewed her on a number of occasions: 'I'm thankful that Figen has found a way to fight the hate that could so easily have consumed her. I find her attitude to those who have torn her life apart inspirational.'
…Musing on St Paul's words: 'Whatever is true, whatever is noble, whatever is right, whatever is pure, whatever is lovely, whatever is admirable – if anything is excellent or praiseworthy – think about such things.'
…perhaps 'absorb such things'.