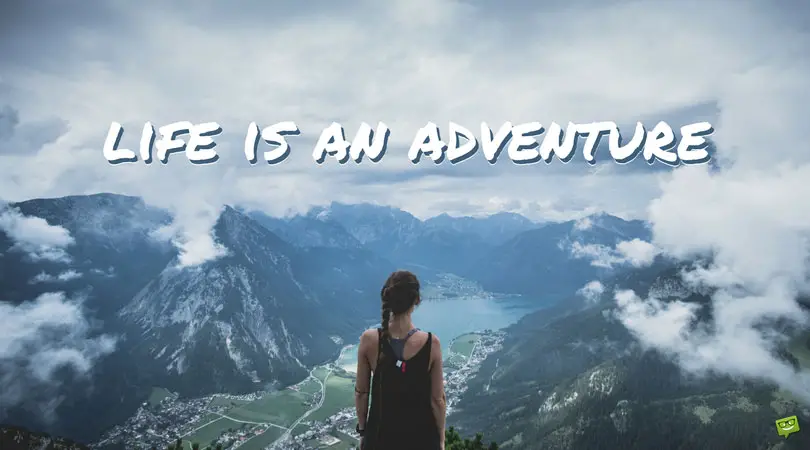 On Sunday at church Esther said: 'God wants to take you out of what is mediocre and take you on an adventure…'
A few years ago I was going through a difficult time, feeling uncertain and insecure.
I read Robert Quinn who talks about 'building the bridge as you walk on it'. Each new day brought uncertainties that I could either fear or embrace, an unbuilt bridge that I could build as I walked on it. I made a conscious decision to live one day at a time.
I still practice this approach to life today. The anticipation, uncertainty, new experience of each day brings the sort of adventure that I think Esther was talking about. It's affected me in many ways…
Gratitude: I'm more appreciative of each day – my health, friends, family, experiences, opportunities… a conversation over coffee, a new idea, a walk by the beach, an unplanned meeting…
I'm grateful for the humdrum and ordinary; I'm grateful for the unexpected and extraordinary.
Humility: I take a lot less for granted. I have no right to good health or friends who will validate me. I don't have to be in control, make important decisions or have my opinions listened to.
Everybody has something to teach me. The experiences, character and abilities of others can add richness to my life if I let them. Seeing others in this light diminishes my importance.
Prayer: I've learnt more of Jesus' prayer 'Give us today our daily bread.' I ask for what I need today. I've always understood the wisdom in his instruction 'Don't worry about tomorrow'… I'm slowly learning to live in it.
40 years ago life's adventure was about understanding the big plot for my life, about living out today in the light of a bigger narrative.
Today's adventure is different – building today's incomplete bridge into an unknown future, trusting the one who walks and bridge-builds with me. That's far from mediocre!