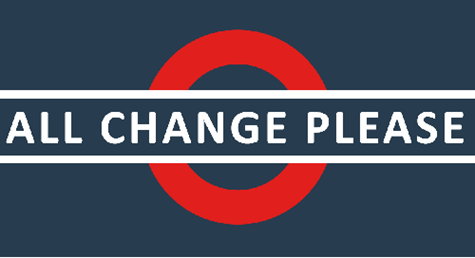 Marks and Spencer are taking legal action against Aldi. Aldi's Cuthbert the Caterpillar cake is too much like the M&S' Caterpillar 'Colin'…
Aldi have recently responded on twitter:
'Hey Marks and Spencer we're taking a stand against caterpillar cruelty. Can Colin and Cuthbert be besties? We're bringing back a limited edition Cuthbert next month and want to donate all profits to cancer charities including your partners Macmillan Cancer Support and ours Teenage Cancer Trust. Let's raise money for charity, not lawyers.'
It's calling for M&S's approach to change from litigation and opposition to co-operation and charity support…
A number of friends are going through periods of change… Colin (not the caterpillar) & Stella are moving from Suffolk to Staffordshire; Keith & Janet are retiring from paid employment; Zak's leaving home and going to university; Caro's leaving her Derbyshire curacy to become a school chaplain in Western Australia…
Chatting to friends about their cancer treatment. Previously conversations were about fighting the cancer, cure or remission. Now it's living with, accepting, managing and palliative care… huge change.
I've just re-read the story of Elijah and Elisha. Elijah's been the main prophet in Israel for many years; he's about to hand over his prophetic responsibilities to Elisha.
In a strange sequence of events… Elijah takes his cloak off and strikes the River Jordan with it; the waters part and they cross. A chariot of fire appears and takes Elijah to heaven in a whirlwind. Elijah's cloak falls off him and Elisha picks it up. Elisha strikes the river with the cloak. It parts and he walks across alone. He's now the main man; God is with him.
For those of us facing change sometimes we need to do something active – like picking up the cloak; we can recognise that God is with us in that change; and perhaps we need to change our attitude like Colin the caterpillar, moving from opposition to co-operation.