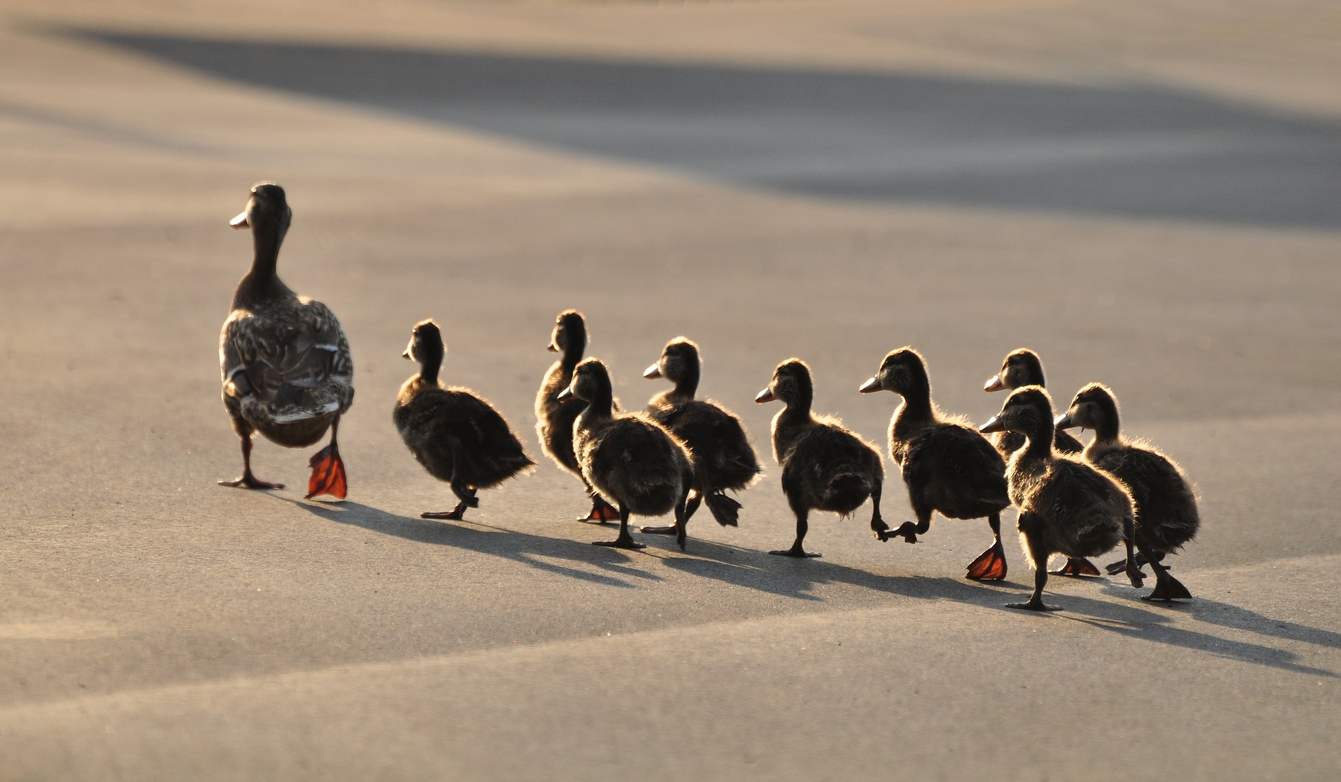 Dad organised the Christmas party for the youngest Sunday School children. True to character he ran them with good preparation, confidence, and no fuss. The children always had a really enjoyable time without getting over excited.
His unique range of games, that entertained and engaged, always included 'Follow My Leader'. In a conga-like crocodile the children followed Dad to unusual places, making unusual actions and unusual sounds… Generally Dad was predictable, but not in this game!
Following: I follow… my grand-children's progress… Norwich City (another win yesterday!)… songs from the Marsh Family (another wonderful song on YouTube over the weekend)….
'Follow my Leader'…. We've followed our medical experts and political leaders over the past year – advice, legal requirements, the perceived wisdom of the day to lead us out of Covid-world.
'Follow my Leader' examples occur throughout the Biblical narrative … Israelites following cloud and fire through the desert, sheep following the 'Good Shepherd', wise men following a star, Jesus calling his disciples, 'Follow me'…
Today's St David's Day. He died on 1 March 589 and was buried at the site of St David's Cathedral. His shrine was a popular place of pilgrimage throughout the Middle Ages.
His last words to his followers came from his last sermon: 'Be joyful, keep the faith, and do the little things that you have heard and seen me do.'
Dad's 'Follow My Leader' included the big and the outrageous – energetic star-jumps, dramatic spins, loud train noises. It also involved 'little things' – three small hops, a single wave, a gentle cough…
For the follower of Jesus there are big dramatic instructions…  'Love God, love your neighbour, love yourself…' There are also St David's 'little things' – the unassuming action to copy, the attitude to understand, the gentle word to listen for…
Contrary to popular belief 'Follow my Leader' for the Jesus-follower isn't a children's game that lasts a few minutes, but a lifetime journey…