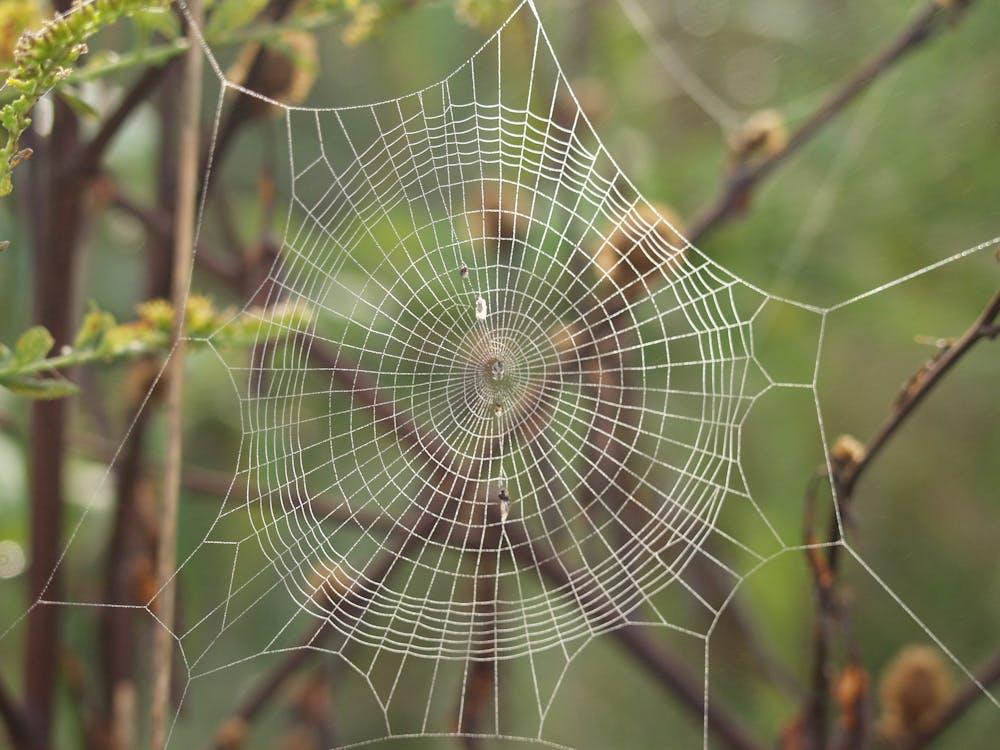 My Dad was a very calm man, rarely excited or emotional. He was never the life and soul of the party, but he was good at organising children's party games.
He always led the games at our Sunday School Christmas parties, and, whilst Mum prepared the food, he would organise the games for our birthday parties…
Dad's unique repertoire of games included the action song 'Old Roger is dead and he lies in his grave', 'Paddy from Cork' that involved a ring and a long piece of string… and 'Spider's Web'.
Dad presented each party guest with the end of an unravelled ball of wool. We each had a different colour that we had to wind in. Each went in a different direction – round the sofa, under a chair, up the stairs, under beds…; we negotiated obstacles and each other when our coloured strands of wool crossed in Dad's random multi-coloured spider's web.
When we finally unravelled the spider's web and wound in our ball of wool, we each had a bar of chocolate at the end.
Today is my 200th musing. I've mused on the physical, mental and spiritual challenges that many friends have faced in our coronavirus-world. Often it's been a confusing, random, multicoloured, tangled spider's web.
It's nearly 40 years since Dad died. One of my most treasured possessions is a recording of Dad's last sermon. He talked about Jesus words, 'Peace I leave with you; my peace I give you.' He talked about the cancer and death of his first wife; when things went badly wrong he knew God's peace.
We can look forward with hope to the eventual unravelling of our spider's web and the bar of chocolate at the end. In the meantime many of us sit in the middle of a confusing tangled web knowing a peace that we believe comes from Jesus. We share Dad's experience.