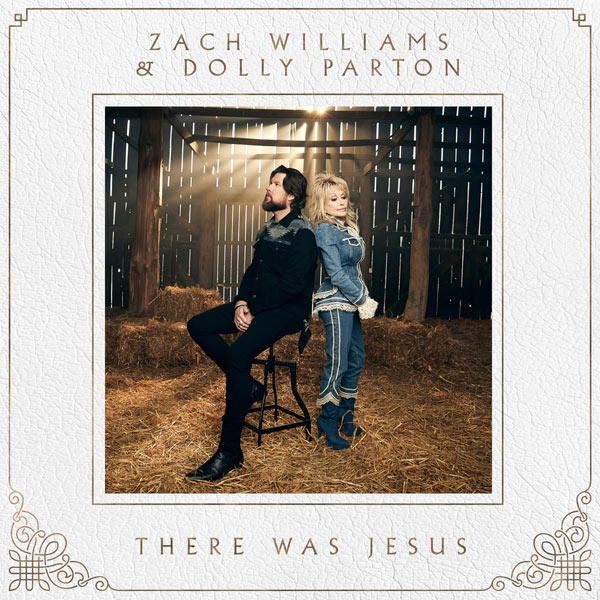 Every time I try to make it on my own
Every time I try to stand, I start to fall
And all those lonely roads that I have travelled on
There was Jesus.
I first discovered this song because it was sung by Dolly Parton, whose singing and song-writing have enjoyed for many years.
When the life I built came crashing to the ground
When the friends I had were nowhere to be found
I couldn't see it then but I can see it now
There was Jesus
She sings it with Zach Williams who wrote it. Zach was brought up by strong and supportive parents in a Christian home; Dad was a worship leader and Mum sang in church; Zach was a star basketball player.
When he was at college Zach abandoned his childhood faith. He became the front man in a rock band – with the associated lifestyle of drugs, alcohol and rock 'n roll.
After destroying relationships, his health and himself, his life reached a low point. In desperation he started going to church again; rediscovering faith he gradually rebuilt his life of faith, sobriety and family.
In the waiting, in the searching
In the healing, in the hurting
Like a blessing buried in the broken pieces
Every minute, every moment
Where I've been or where I'm going
Even when I didn't know it
Or couldn't see it
There was Jesus
Zach's experience resonates with mine and that of many friends: God is there even – especially – in our darkest times of hurt and sickness, when we've made our biggest mistakes and we feel most alone. God is there even when we least realise or deserve it.
For this man who needs amazing kind of grace
For forgiveness and a price I couldn't pay
I'm not perfect so I thank God every day
There was Jesus

Zach's story is told more fully on his website:
https://www.zachwilliamsmusic.com/